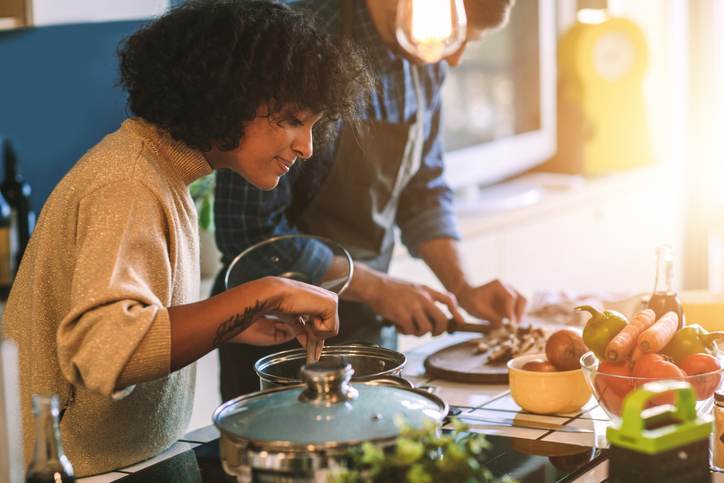 Focus on healthy living in Conroe by taking advantage of the healthy alternatives that hide right in front of our noses every day. Making the healthy choice might not always be easy, but when you do your shopping in Conroe at Pine Hollow Shopping Center, you at least have plenty of places to choose from. Here are the best ways to practice healthy living in Conroe at Pine Hollow:
Healthy Living in Conroe Made Simple at Dollar Tree
You can find a myriad of life-saving items at Dollar Tree that can help you lead a healthy lifestyle and make better choices while you're out shopping in Conroe. Grab healthy snacks the kids will enjoy and save money on the items you buy all the time at the grocery store. Being able to save money on the products you frequently use can save you the stress of having to penny-pinch at the grocery store.
Enjoy Healthier Options at Star Cinema Grill
When you head out for an exciting night of cinema at Star Cinema Grill, you are no longer stuck with eating unhealthy options like fattening buttery popcorn and doughy soft pretzels to satisfy your snack cravings. Now you can find healthy snacks like dark chocolate covered fruit and even order a full course meal or leafy green salad for an optimal nutritious choice.
Try Something New at Kioku Supreme Buffet
If you've ever been to a Chinese food buffet, then you might have reservations about this next one. However, when you visit the Kioku Supreme Buffet, you are greeted by a sleek, clean interior, and delicious foods made with only the freshest ingredients around. Try something unique with the family and enjoy healthy eating at Kioku Supreme Buffet.
Enjoy the healthful choice you have at Pine Hollow Shopping Center in Conroe. Your family will enjoy the healthy options for eating and the exciting events that take place in the area. Want to learn more about healthy living in Conroe? Check out our directory today!
Pine Hollow is offered by Weitzman. Weitzman is one of the leading commercial real estate companies in North Texas. Weitzman offers a full range of Commercial Real Estate services including Project Representation, Tenant Representation and Investment Sales and, is also a leading Asset Management and Development Services Commercial Real Estate firm.
Photo Sourced from Getty Images: #1062249974